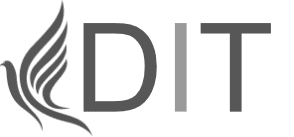 Deep Imagery Distance Learning
Attend our three year program, from the comfort of your own home!
Deep Imagery Distance Learning
with Mary Diggin, Ph.D. & Steve Gallegos, Ph.D.
We are accepting applications for the 2022 training. Apply before February 30, 2022. The start date for the online training is usually somewhat flexible as we need to have 6-8 people but we will begin in April 2023..
The fee for the 2023 training is $1800usd.
An online training.
Deep Imagery/PTPP™ core curriculum,
a unique method of active imagery, through accessing the deep imagination, as developed by Dr Eligio Stephen Gallegos.
Offered in a distance learning format since 2016.
Certified by the IIVR (International Institute for Visualization Research) www.DeepImagery.net
Deep Imagery Events
Curious about Deep Imagery? Sign up for an upcoming event!
Let's go deep
An invitation to embrace your Deep Aliveness
Gift Yourself with a journey of self discovery, like no other!
MEET your Inner Guides
ACCESS intuition and inner wisdom
NURTURE profound creativity
REVITALIZE maintain a deep sense of well being
CREATE harmony for body, mind & spirit
Embrace your Deep Aliveness©
… in the comfort of your own home.
Deep Imagery Distance Learning
The Deep Imagery Distance Learning program is a distance learning version of The Core Curriculum Training  in Deep Imagery, as developed by E.S. Gallegos, PhD. It is a 3 year program, certified by the IIVR (international Institute for Visualization Research). The residential program has been in operation for over 30 years. Until 2017, it had been only offered as a residential training. In the residential format, it consists of 12 full days a year, divided it into 2×6 day or 3×4 day periods, each year.
The distance learning format allows people to take the training but not need to travel themselves. It also allows the group to be smaller. The DIT program allows people to integrate Imagery very much into their lives and deepens their imagery practice through that daily interaction.
Like the residential set up, its core requirement is that the trainee experiences Imagery and imagery journeys and through that, gain the familiarity and the trust they need to work effectively with others. In the training, trainees primarily work with each other although it is possible to get permission to work with others.
The distance learning program works with a small group. Each training group is currently between around 6 people. This allows for close supervision by the trainer and allows for flexibility in scheduling.
Our group currently meets using Zoom. Each session is recorded and uploaded afterwards to the website so people can listen to the sessions as they need. The structure allows for group journeys, individual journeys, discussion and instruction and has been very effective.
Resources we use
Live Group Sessions
Your way. Easy. No techies needed. Just a good wifi connection.
Every month. On Zoom. Video. App. Dial in.
Mobile phones. iPad. Kindle Fire. Computer Browser.
Recordings:
Trainees also have access to video of Dr Gallegos and others guiding and journeying so they get to see how individual the experiences can be.You have access to a database of training recordings from previous years as well as from your own year.
Guest Speakers
I also bring in 'guest" speakers occasionally as I want to expose the people I work with to the widest possible array of quality, in terms of trainers and uses of imagery.
Time with Trainer and co-trainers
Emails to the trainers, individual sessions with the trainers etc. are all outside to the group training time and included in the program.
You will have the support of experienced compassionate guides as you go through the program.
In-depth Information to read
Prefer to talk to someone?
Please contact Mary Diggin and she can speak to you herself and/or arrange for you to speak with participants in the program.